Presentation to Geoff Westwood
BRF Treasurer for 47 Years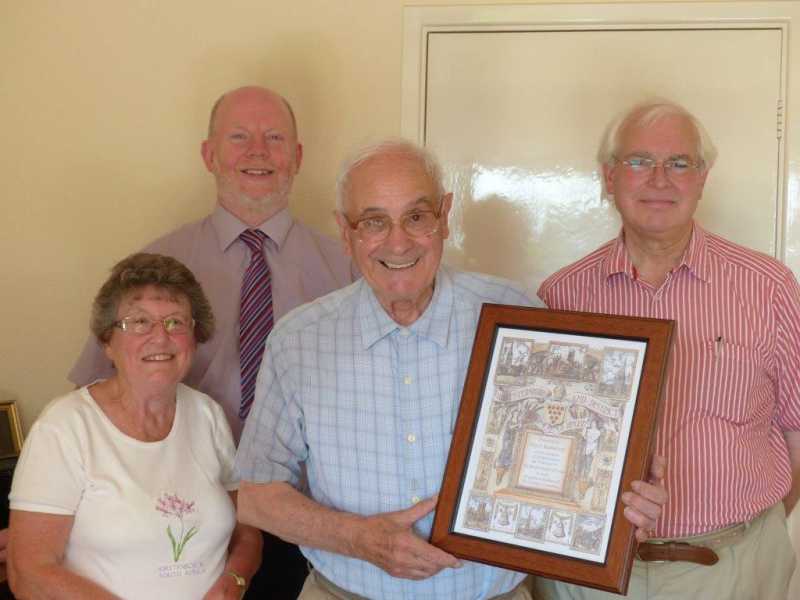 Gill Roberts - Paul Marshall - Geoff Westwood - Stuart Holbeche
Geoff was elected a member of the Association in 1945 was made a Freeman in 2002 and has been a Vice-President from 1997 to date. He was the Association's Treasurer from 1966 to 1996 and has been the Treasurer of The Association's charity, The Belfry Repairs Fund, since 1966.
This year after 47 years as Treasurer of The Belfry Repairs Fund he sadly decided it was time to relinquish the responsibilities.
On Thursday 1st August Officers of The Association, on behalf of all the members, paid Geoff a surprise visit at his home to make a presentation to him of a suitably worded framed Certificate which had been produced from an engraving made early in the last century; a print by a local artist of Geoff's home tower, St Thomas's, Stourbridge and a print of Worcester Cathedral.
Document last modified 4-August-2013