Northern Branch Striking Competition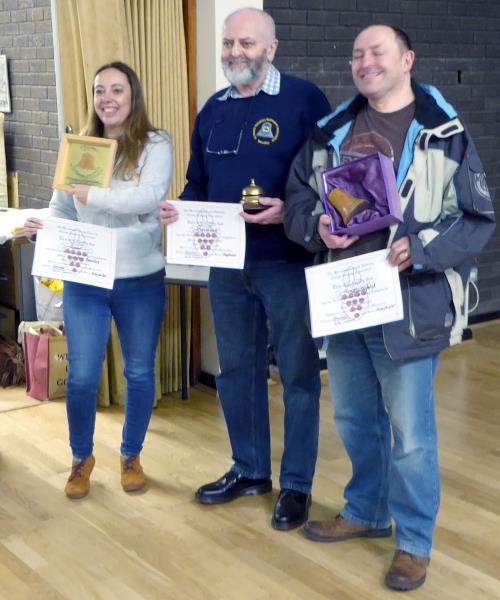 Kinver - Bewdley - Kingswinford
Representatives from each tower displaying their Prizes and Certificates.
The Northern Branch Striking Competition was held on Saturday, 4th March 2017 at Kingswinford. Six towers entered Seven teams in three separate sections of the competition. Well done to everyone taking part as the bells proved to be quite challenging and tested the teams skills ringing unfamiliar bells.
The local band provided most welcome refreshments in the Church hall throughout the event. The event closed with the raffle organised by the branch committee for the Association Belfry Repairs Fund and then the judges verdict and prize giving.
Results

Doubles Methods      Call Changes         Triples Methods
1    Kinver          1    Kingswinford    1    Bewdley
2    Halesowen       2    Stourbridge     2    Kidderminster
3    Stourbridge

Document created 05-MAR-2017