Southern Branch Striking Competition 2017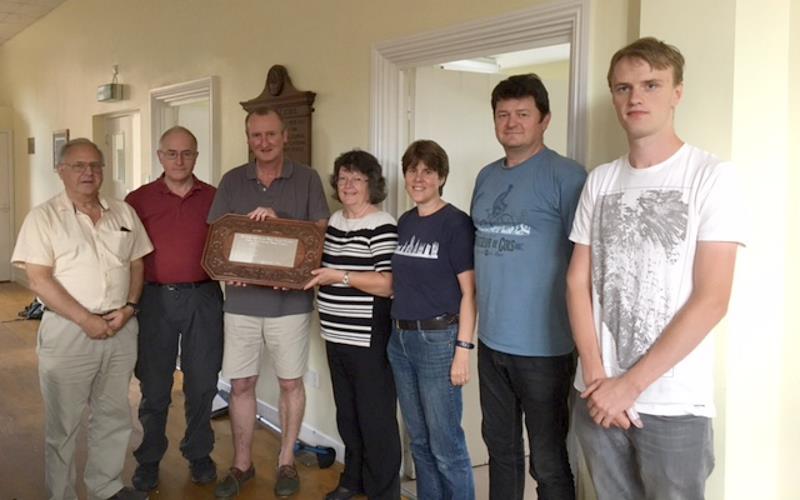 Phil Sagar (in shorts) presenting
The Ron Daniels trophy to the Inkberrow team
The 2017 Southern Branch striking competition and Branch Meeting was held at Stoulton on June 24th, 2017. Five teams took part in the two competitions judged Phil Sagar, the Southern Branch Chairman. Well done to Inkberrow who won both competitions.
The Bill Berry call change trophy was presented to the Inkberrow ringers.
The Inkberrow change ringing team won ringing Grandsire Doubles, received the Ron Daniels trophy. Pershore were 2nd ringing Grandsire Doubles, Eckington B team 3rd ringing Bredons Norton Surprise Minor and Eckington G team placed 4th ringing Grandsire Doubles.
Over 20 branch members attended the tea and meeting and over £50 was raised for the belfry repair fund.
Document created 25-JUN-2017